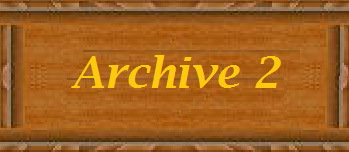 Name:
Meredith Peeters
Comments:
Don, Maybe we are related. My mother is a Jugos from Himamaylan, Her father is Saturnino Jugos. He used to be a political figure there. In fact, there is a street named after him at the crossing of Talaban, Himamaylan. Mom lives here in New York now but some relatives still live in Himamaylan. She married a Chinese and lived in Bacolod City. She is also a distant relative of the "Limsiaco" family. She does not recognize your grandfather's name as he was born before her time but she said that maybe you are related. Your website is great and thru it we found our long lost cousin in San Diego, CA. Her mother died when she was only a baby and we lost touch. Now we are communicating and we'll see each other soon. Thanks so much, Meredith
June 21, 2002 19:52:57 (GMT Time)
Reply:
Meredith,
We're very excited that we were able to help your family reconnect with Jules. Please stay in touch with us, If you are ever in Hawaii, it would be nice to meet you all in person.

Name:
Primrose (Laanui) Judge
Location:
Alexandria, VA
Comments:
Aloha No! Your ohana website is wonderful. I went to school with Samuel Makekau. I too, come from Lahaina. My family are the Laanui's (Joseph Waiki and Mary) of Lahaina and yes, we knew the Makekau's well. It's great to be able to recognize the family name. God Bless and Take Care. Primrose (Laanui) Judge
August 6, 2002 21:22:24 (GMT Time)
Reply:
Aloha Primrose,
The Samuel you attended school with is my Grandmothers half brother. I've seen the Laanui family name in alot of the records while researching the Makekau's of Lahaina.
Aloha Ahui hou

Name:
Nathan Jugoz Jr.
Location:
Grandma Lanis house
Comments:
Oh yeah!!! Hi Uncle don and Aunty brenda! I am very happy and proud of your children and god bless you and your family! love Jayr
August 11, 2002 05:29:57 (GMT Time)
Reply:
Aloha Jayr,
Aunty & I are so proud of you also. Thank you for checking out the Family Website & please visit us again here in Hawaii. Aloha & Prayers to you & your Mom.

Name:
John E Heitman
Location:
Winston-Salem, N.C.
August 28, 2002 17:16:43 (GMT Time)
Reply:
Aloha John,
Thank you for visiting the Koa Tree.

Name:
Donald M. Hale, Sr.
Location:
San Jose, CA
Comments:
Aloha, I have searched for my Hawaiian relatives for many years, and still have not found one person.My grandparents were David Kailia Hale and Mele Pohinuo or Mary Julian. Your website looks great keep up the good work. Sincerely Donald M. Hale, Sr. Hawaiian
August 29, 2002 00:11:58 (GMT Time)
Reply:
Aloha Donald,
Keep looking & don't give up, if I come across anything I have your Email address.
Aloha ahui hou

Name:
Paula Cabacungan
Location:
Cupertino, CA
Comments:
Hello from 25+ years ago...San Jose FAFB church! Wonderful to see the pictures and all of you & family. This is a terrific site for a very special family that is part of my history...God Bless you all. PS...Great job on the site! ~Paula
September 4, 2002 05:45:22 (GMT Time)
Reply:
Aloha Paula,
Yes it has been more than 25 years, since our families grew up together in San Jose. Thank you for visiting our website & God bless.

Name:
Dwaine Jugoz
URL:
http://jugozohana.accessgenealogy.com/Gal6.html
Location:
Capitola, CA.
Comments:
Don Thank you for the changes that you made on our wedding webpage. Meredith and I appreciate you so much. Love, Your Brother Dwaine, P.S. Give our Love to the Family.

September 9, 2002 16:07:33 (GMT Time)
Reply:
Aloha Dwaine,
I am very happy that you both were blessed by God in finding each other. Brenda, Keola, Ikaika, & I pray that you both find Infinite love & Happiness with God as the source of your relationship.
Aloha Ahui hou

Name:
Mokofisi
Location:
AUSTRALIA
Comments:
Wow this is a kool site especially for all those people who has been to Himamaylan. Kumusta sa inyo sa tanan? I'm looking for a family in Himamaylan, yeah her name is Nanay Tan or Elsie Tan and her kids she used to have a little Bakery Shop opposite to the market. I love to hear from anyone who knows this family. Please let me know. I missed them alot. Salamat bo Mokofisi
September 18, 2002 12:36:50 (GMT Time)
Reply:
Aloha Mokofisi,
I personally have never been to the town of Himamaylan. I only heard of it many years after our Paternal Grandfather Mathias Jugoz passed away. The information you see on the Jugoz webpage is almost entirely by researching the internet. I hope you find the people you are looking for, the internet is an amazing resource.
Mabuhay

Name:
Tony De La Torre
Location:
Stockton, California
Comments:
May the Lord be with you as you continue to walk as He would have as walk. Always forward, never looking back or regreting the path we have choosen to follow. The Lord is our strength and salvation whom shall we fear. Blessings, Pastor. Tony De La Torre
November 20, 2002 22:11:56 (GMT Time)
Reply:
Aloha Pastor Tony,
It was very good to see you at my Dads' Memorial Service. Thank you for visiting our family website, and for you inspiring words of wisdom in our Guest book. God Bless

Name:
Frances (nee: DeLaTorre) DelaCruz
Comments:
It's an awesome family website that you've put together. I've enjoyed reading and scrolling through the history of your family - and it's been quite a "blessing" - but, then - you're all a blessing to me (smile). God Bless You folks. Maraming Salamat po - for sharing this with everyone. Love in Christ, Fran
November 20, 2002 22:18:42 (GMT Time)
Reply:
Aloha Sister Fran,
I used to wonder why my Dad was a Pastor, I saw him endure some enormous trials, and yet he & my Mom followed through with their calling. I believe it was the prayers of people like you that made it all worth while for them. Thank you for visiting the Koa Tree.
Aloha & God Bless

Name:
Pat & Frank Seguerre
Location:
Benicia, California
Comments:
To Sis. Nani and family,We send our fondest Aloha upon the promotion of our beloved friend, Pastor Rudy. We would have desired to share the moment; however, we have this assurance that Pastor Rudy has finished the course...and is with our Savior! What a priceless legacy we have in Christ Jesus, our Lord. May your loving family receive daily manna from our Heavenly Father; your husband and father was held in high esteem by our family. We love you and send our prayers.Pat, Frank and family (Roman, Jean and Gillian; Trish, Arne, Zoe and Koe Alava; Noel, Ramona and Noah)
November 30, 2002 15:52:15 (GMT Time)
Reply:
Aloha Aunty Pat & Uncle Frank,
Our Dad did suffer in his last days, before he left to be with the Lord. But we who are left on earth know he is rejoicing with his parents, and our little sister Sharon in Heaven.
Love & Prayers
The Jugoz Ohana

Name:
Jeronimo & Jan Sithar
Location:
Seatac, Washington
Comments:
To our nephew Don Grady. Mahalo for the beautiful memory of your dad and our brother-in-law. We will miss him but he will always be in thoughts and in our hearts.
December 6, 2002 22:27:06 (GMT Time)
Reply:
Uncle Jerry & Family,
The memory of our Dad lives on within our Mom, and his Four remaining sons. Although we miss him very much, he would've wanted us to continue on with our lives.
Aloha Ahui hou.

Name:
Uncle Juan & Aunty Dolly Sithar, Jr.
Location:
Las Vegas, NV.
Comments:
Our deepest sympathy and ALOHA. Brother Rudy will be missed very dearly by all of us. May he rest in peace. Thank the good Lord that he had a very loving family. Love to all.
December 6, 2002 22:38:26 (GMT Time)
Reply:
Aloha Uncle Juan & Aunty Dolly,
Thank you for your Sympathies. We are all rejoicing that Dad is in a better place.

Name:
Joel & Barbara Cortez
Location:
8128 Dawn Circle, Oklahoma City, OK 73135
Comments:
Jugos Family, We are very sad to hear of your Dads' passing and are very happy to know that he will be called up to heaven when that trumpet is sounded for all believers. Please let us know if we can be of any help or if you need anything special out of Oklahoma! Aloha Pumehana, Joel & Barbara PS.....Don, how's the lobsters in your Aquarium doing?
December 7, 2002 15:09:13 (GMT Time)
Reply:
Aloha Joel & Barbara,
Dad suffered the last few years of his life. The results of Diabetes & Kidney Disease, No more Dialysis. Here on earth he had a hard time walking, where he is now he can jump & dance.
Aloha ahui hou

Name:
Nathan Jugoz
Location:
You know where...
Comments:
Don Looking better all the time.. very in-depth and beautiful setup, very informative about mom and dad, grandparents, their parents, origin and location. Keep up the great work! I love you brother, Nathan
December 8, 2002 22:27:18 (GMT Time)
Reply:
Aloha Brother Nate,
Thank you for visiting the Koa Tree and for your gracious comments in our guestbook.
Aloha ahui hou.

Name:
Cousin Alice Barber
Location:
Ninole, HI Big Island
Comments:
Aloha, Cuz I'm sorry to have just learned of your fathers' passing. My Aloha goes out to all the ohana. I see that you have upgraded your graphics in you website and it is beautiful. I still have your first website that you sent me. Thank you for all the time, energy, knowledge and expertise and dedication you have put into doing your family genealogy it is wonderful for the family to know all of this. Especially for the children and their generation. I will keep all this information to help me do my genealogy. If you're visiting the big island again, please feel free to pay us a visit in Ninole, HI phone # (808) 963-5243 or at work (808) 964-5015. Aloha, Cuz Alice
December 10, 2002 10:40:45 (GMT Time)
Reply:
Aloha Cuzn Alice,
Thank you for visiting the Koa Tree, Our Family Website, and for your kind comments in our Guestbook.
Aloha ahui hou