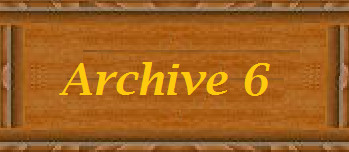 Name:
Thomas Halona Aki
Location:
Pomona, California
Comments:
Just found your Web page and haven't had a chance to see all of it. I did want to let you who I am and relationship.

3rd Grand - Abel Kealii Makekau & Meli Kahiwa Swinton Makekau
2nd Grand - Ong Apo & Iamima Umiluaokaahumanu Makekau Apo
1st Grand - Samuel Apo (Aki) & Alice Hakalelepono Apo Kau (Aki)
Parents - Clarence Halona Aki & Traslacion Returtas (Aki)

I will return to your website to read more. Until then, God's Blessing, Aloha, Tommy

November 24, 2003 02:01:38 (GMT Time)

Reply:
Aloha Tommy
My name is Kona Jugoz we are Ohana, Charles Kele Makekau my 3rd Grandfather and Mima were siblings. The Makekau family lives on, Mahalo for visiting our ohana website and please let me know if there's any information missing on the Makekau's.

Aloha ahui Hou,
Cuzn Kona .

Name:
Krystle
Location:
Waianae
Comments:
Aloha, Kona its me cuzin Krystle from the Kekiwi ohana. I talked to my grandfather and told him about this wonderful family search that I had done and found your ohana. I told him that you folks wanted to meet one day. I am so sorry that i couldn't reach you at that time, I was busy the day you called. If you would one day want to meet at my grandfathers give me a call my # is 696-7825. mahalo and hope to hear from you soon.cuz' krystle
November 24, 2003 21:56:53 (GMT Time)
Reply:
Krystle
Yes, It would be good to meet you and your grandfather Lawrence. My Mother will be in Hawaii next January, she still remembers your Grandfathers brother Stanley. If possible it would be good for them to see each other too.

Aloha ahui Hou,
Cuzn Kona .

Name:
Tommy
Location:
Pomona, Ca
Comments:
Kona, Having problems with my e-mail, wanted to make sure you got this. It was great hearing from you and finding more Ohana. I thought you should know that Clarence Halona Aki (Father) was listed as POW-MIA (Prisoner Of War-Missing In Action) on August 12, 1950 during the Korean War. He was with the 5th RCT (Regimental Combat Team) 555th Hq Bn (155 Howitzer). As of now in the DPMO (US Government) he is still listed as a POW.

As for me I spent almost 5 years US Army Active and 25 years Army Reserves. I currently work for Los Angeles County Harbor UCLA Medical Center. I have been in the mainland since 1950 and this year in September 2003 I decided it was time that I found my Ohana. I spent a week in Keihi and found my Aunty Karen and Alice. Got to visit my cousins. Also, got to see the old house where Grandparents Samuel and Alice lived at. Tutu Alice is buried at Waioloa Cemetery next to the Church in Lahaina. Even got to see Tutu Mima burial behind the house. I spent 2 weeks and talked with My Aunty Nalani in Oahu. My Aunty Alice lives in Maui.

I didn't know, but the name Aki was the Hawaiian name given to the Apo's and the just kept using the name. The Mormon Church in Maui has a copy of the diposition given when Samuel and Alice Aki requested for ceritificate of Birth. Tutu Mima was one of the person giving a statement. Tutu Mima gave serveral statements for some of the people from Lahaina, Maui. I have copies of this and will be more than happen to send you them if you would like.

It is good to find My Heart and Oahana's. May you and the family have a Wonderful Thanksgiving and May God continue to Bless All Of You and Keep You In His Heart. Aloha ahui Hou, Cuzn Tommy

November 24, 2003 22:56:11 (GMT Time)
Reply:
Cuzin Tommy
I got your Email today, I'm sorry to hear about your dad. If you have a picture of your dad in JPG or PNG format. Attach the file to an Email. When I receive it, I can post it here next to his story on the internet maybe it will draw some attention, so he can be found.

Have a Happy Thanksgiving

Aloha ahui Hou,
Cuzn Kona .

Name:
ALBERTA-JEAN and STACEY LENA
Location:
KULIOUOU,OAHU
Comments:
HELLO EVERYONE!!!STACEY AND I ARE SITTING AROUND LOOKING ON OUR FAMILY WEBSITE.THIS IS OUR FIRST TIME HERE!!!IT IS VERY NICE I WAS IMPRESSED..BY THE WAY FOR ALL OF YOU WHO DO NOT KNOW STACEY HAD A BABY BOY ON OCT.18,2003 HERE IN HONOLULU,HAWAII.HIS NAME IS JORDAN KAMUELA KA'LAU'ALI'I IOKIA-SOUTH.WE JUST WANTED TO SPREAD THE WORD AND TO LET YOU ALL KNOW WERE BACK.......HAHA!!!!!HOPE TO SEE YOU ALL SOON!!!UNTIL THEN TAKE CARE AND GOD BLESS!!!!
November 25, 2003 22:06:06 (GMT Time)
Reply:
Alberta & Stacy
Mahalo for visiting "The Koa Tree", our ohana website.

Aloha ahui Hou,
Kona .

Name:
Virginia Healani Makekau
Location:
Tacoma, Washington
December 4, 2003 07:58:03 (GMT Time)
Reply:
Aloha Virginia
Mahalo for visiting The Koa Tree, our ohana website.

Aloha ahui Hou,
Kona

Name:
Marita Melanie Burger
Location:
Pleasanton, CA USA
Comments:
Mathias Jugoz had a daughter, Angelita Jugoz, who was my mother.
December 5, 2003 04:31:13 (GMT Time)
Reply:
Aloha Melanie
We are so blessed to make contact with Aunty Angelita's family, after so many years. Although my Dad, your uncle Rudy is not with us to cherish this moment. I'm sure he, your mom, and our Grandfather have already had their own reunion in heaven above. Before Dad passed away we found out about your mom, but we weren't sure if she had surviving children. May God Bless you, Happy Holidays, & Stay in Touch.

Aloha ahui Hou,
Cuzn Kona .

Name:
Jana Piimauna
Location:
Kea'au, HI
Comments:
Aloha Don. Did you know Solomon Hoopii is married to my aunty Gladys Piimauna who is the daughter of Nahale Piimauna? You probably already knew that. Mahalo nui for putting Aunty Awa on the site for everyone to read. She would love how much you've gathered! Me kealoha pumehana, Jana
December 7, 2003 02:58:59 (GMT Time)
Reply:
Aloha Jana
Yes, I kept your email, when you mentioned he was at one of the Pi'imauna Ohana reunions. Also Uncle Paki gave us one of their family calendars, with all their kids. My mom does remember Gladys, they used to play together during their hanabaddah days at Kaupo. As for Aunty Awa, I really wanted to meet her, mentioning her efforts is the least that I could do. The memory of her diligence lives on.

Aloha ahui Hou,
Kona

Name:
Alcian Clegg
Location:
Kailua, Oahu, Hawaii
Comments:
I am a granddaughter of Louis Kanuha. I would like to know who created this website. This is wonderful. Your response will be greatly appreciated. Mahalo!
December 7, 2003 20:29:26 (GMT Time)
Reply:
Aloha Alcian,
My name is Kona Jugoz, Louis Haupu Kanuha was my 2nd Grandmothers brother. My 2nd Grandmothers name was Elizabeth Hailani Haupu, she was born at Kaupo, Maui. Elizabeth had 10 keiki, her fourth child was my Grandmother Anastacia Hamole Ho'opi'i. My Tutu is 91 years old, she is alive & well on Maui. Tutu is the source of the information I have on the Haupu page of The Koa Tree, Our Ohana Site. If you are Louis Kanuha's Granddaughter then we are Ohana.

Cuzn Kona

Name:
Kaimi
Location:
Kapaa, Kauai....(currently sac CA)
Comments:
Mahalo nui loa, I have been doing research on my Ohana for many many moons now ...theres a family rumor that were decended from teh Chiefs of Kauai however I have nothing but dead ends. I love this site it gives alot of good info
December 8, 2003 07:02:46 (GMT Time)
Reply:
Aloha Kaimi,
I've been to Sacto, when I lived in California, plenty of Hawaiian locals there. Thank you for visiting our Ohana website.

Kona

Name:
Felipe Limsiaco III
Location:
Bacolod, Negros Occidental
Comments:
Hi, Hello to all the Limsiaco's
December 14, 2003 08:23:34 (GMT Time)
Reply:
Hello Felipe,
Aloha to you, & thank you for visiting our Family website.


Name:
Ferdinand Limsiaco
Location:
Bacolod city, Philippines
Comments:
I'm very happy to see my surname history and I really appreciate the effort of those people who made this. It's is very heart warming to know that my ancestors journey to this country is the start of my generation's history. Even though I have not seen them, I sometimes hear their names. I'm very proud to be a part of the Limsiaco's clan.
December 17, 2003 05:16:21 (GMT Time)
Reply:
Mabuhay Ferdinand,
My name is Kona Jugoz, our Grandfather was the son of Barellona Limsiaco from Himamaylan, Negros Occidental. Thank you for visiting our family website & your kind comments in our Guestbook. If you have any additional information on "Barellona Limsiaco"our 2nd Grandmother or the "Limsiaco name" please email me

Kona