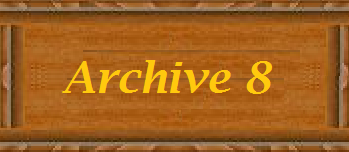 | | |
| --- | --- |
| Name: | Rick Allan Man |
| Location: | Houston, Texas |
| Comments: | Really good to run into your web site, I am really happy to know our culture is alive and welcome. Great historical background of our Kings and Queens of Hawai'i. Keep up the good work! Mahalo Nui Loa, Keanu Man |
| | January 22, 2004 15:15:41 (GMT Time) |
| | |

| | |
| --- | --- |
| Name: | Kris Galiza |
| Location: | KEAAU,HAWAII |
| Comments: | ALOHA EVERYONE |
| | January 26, 2004 21:24:30 (GMT Time) |
| | |

Name:
Rick Limsiaco
Location:
Bacolod City
Comments:
Hi, Thanxs for making an ancestry page of my family.. bye.
God bless, Rick Limsiaco
January 29, 2004 06:11:13 (GMT Time)

| | |
| --- | --- |
| Name: | Butch Valle |
| Location: | Lakenheath Royal Air Force Base, England |
| Comments: | Aloha Family, I like the website, I want to do the same for the Valle Ohana...whose sponsors your website? I like the web pages...mahalo, Butch |
| | January 29, 2004 17:26:15 (GMT Time) |
| | |

| | |
| --- | --- |
| Name: | Virginia Miller |
| Location: | Honolulu HI |
| Comments: | I stumbled upon your webpage while surfing for info. about the M/K case. I just watched the production at Kumu Kahua and it sparked my interest to do some research. I was happy to find your beautiful website. It's awesome that you've been able to compile so much of your family tree. Mahalo for sharing it! It's wonderful. |
| | Febuary 1, 2004 07:41:40 (GMT Time) |

Name:
Archie Limsiaco
Location:
Barangay Alijis, Bacolod City, Philippines
Comments:
Hi! You know Amabel Limsiaco from bacolod? This is her brother...actually i discovered your web site just now. I asked Amabel, she said she knows you! Have a nice day! God bless!
(Sorry I don't have an e-mail address)
Febuary 2, 2004 06:21:50 (GMT Time)

| | |
| --- | --- |
| Name: | EDITH KEANANI SCHARSCH-CROMIS |
| Location: | POTTSVILLE PENNSYLVANIA |
| Comments: | just wanted to say aloha on this cold snowy day...eh brah I wish I was back home...I came on this site to get some information for our church luau...so take it easy....aloha.....e'a cromis |
| | Febuary 4, 2004 02:21:44 (GMT Time) |

| | |
| --- | --- |
| Name: | Kuulei |
| Location: | San Juan Capistrano, CA |
| Comments: | Great site! My family is related through the Makekau branch. Anyone know Aunty Maggie Hoopii? She was my hula teacher overseas when I was little. |
| | Febuary 6, 2004 17:20:08 (GMT Time) |

Name:
Issac Kealoha Haupu
Location:
San Diego, CA
Comments:
Hello, I would like to know more about the ancestry of the Haupu family. I was born in Hawaii and raised in California. I have met some of my fathers famliy in Hawaii. However I would like to learn more about the Haupu's. I plan on returning to Hawaii soon and I would like to know more about my family. I can be contacted at 760-525-5158 Cell 760-945-7880 Home 760-758-1124 Office Please call if you have any questions or info for me thank you Issac Kealoha Haupu
Febuary 9, 2004 18:40:15 (GMT Time)
Reply:
Isaac,
If your Haupu ancestry can be traced to Maui we could be related.

Name:
Maxine Tanuvasa
Location:
Oahu, Hawaii
Comments:
Hi Don & Brenda, What a cool website! I really enjoyed going through. Miss you guys! My number is still the same. Love you, Maxine
Febuary 13, 2004 05:19:12 (GMT Time)
Reply:
Maxine,
Aloha Maxine, Hope all is well with you & your ohana. Haven't seen you all since Ikaikas' first birthday.

Name:
Letitia Spitty
Location:
Mescalero, New Mexico
Comments:
I was just trying to get some information for my Multicultural Education class. Your site was very helpful. Just realized how our cultures are similar with the history. I am a Native American (Navajo). How the Europeans invaded our land too. Great site though, thanks for the info.
Febuary 17, 2004 20:24:54 (GMT Time)
Reply:
Letitia,
Altough there are many parallels between Native Americans & Hawaiians. The Hawaiian Monarchy was a functioning & Internationally recognized sovereign government. If there is a bright side to our story it is there was no bloodshed when the Marines from the U.S. Boston landed its' troops, thanks to our Queen Liliuokalani. The person who ordered the landing was US Minister John Stevens, according to US policy only the president has the authority to do this.

| | |
| --- | --- |
| Name: | Howard C. Makekau Jr. |
| Location: | Lemoore Ca. |
| Comments: | Hello to All the Makekau Ohana hope to get to know some of you a little better. |
| | Febuary 18, 2004 02:24:39 (GMT Time) |
| | |

| | |
| --- | --- |
| Name: | Marian Kehaulani Marciel |
| Location: | Chino Hills, California |
| Comments: | I am the great grandaughter of Rose and Antone Marciel as well. I have a book about my Ohana and many pictures of the Marciel Ohana. Love your website |
| | Febuary 18, 2004 15:27:02 (GMT Time) |

Name:
Melmel Jugoz
Location:
Nanakuli/Waianae
Comments:
Hi Tata, I miss you Well anyways, I love the website because it has me in it ha, ha, ha well I hope your doing great. Dont forget I love you and grandma.
Meke aloha pumehana, Melody ann Pualei Jugoz
Febuary 18, 2004 20:49:27 (GMT Time)

| | |
| --- | --- |
| Name: | Stephen |
| Location: | UK |
| Comments: | I am researching families descended from the alii of Hawaii and have found your page very interesting and useful. In one of the messages in mentions a Lucy being the daughter of Charles but she is not listed on your site - can you clarify this for me?Many thanks Stephen |
| | Febuary 29, 2004 13:41:35 (GMT Time) |

| | |
| --- | --- |
| Name: | Elikapeka Kamakele |
| Location: | Hilo,HI |
| Comments: | Hi my name is elikapeka kamakele. your greeat great grandfather is my Keliionuuanu makekau is my great great great grandfather. his daughter mima is my great great grandmother she married john kahaumuamehameha kamkele .please do email me back. thank you |
| | March 1, 2004 20:10:42 (GMT Time) |

| | |
| --- | --- |
| Name: | Kamaki |
| Location: | Wailuku,Maui |
| Comments: | Aloha & Mahalo for sharing |
| | March 9, 2004 23:24:17 (GMT Time) |
| | |