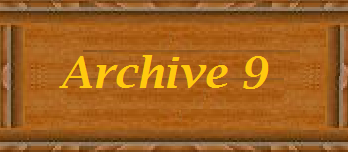 Name:
Kristen Wailani Makekau
Location:
Molokai, Hi
Comments:
Aloha, Hi my name is Kristen Makekau I'm from Molokai Hawaii. I always wanted to know if there was a website on the Makekau family. I liked the website.

Aloha Nui Loa,
Kristen Wailani Makekau

March 10, 2004 18:46:50 (GMT Time)
Reply:
Kristen,
Aloha Kristen if your Makekau Ancestors came from Lahaina we are ohana. My wife is related to the Pidot, Lani & Rawlins ohanas' of Molokai. I lived on Molokai for a year in the 70s' it is a special place.

| | |
| --- | --- |
| Name: | Isaiah Kaneakua and Tyler |
| Location: | Maui |
| | March 10, 2004 20:28:27 (GMT Time) |
| | |

| | |
| --- | --- |
| Name: | Lavaina H Kekahuna-Hoaeae |
| Location: | Wai'anae, Hawai'i |
| Comments: | Aloha, My name is Lavaina Kekahuna-Hoaeae i'm trying to trace my Ohana. I'm trying to trace the KEKAHUNA family. My father is a kekahuna. His name is Walter H Kekahuna. He is one of six boys. Get three girls and six boys. The parents are David Noeau Kekahuna & Emily A Kekahuna. Mothers maiden name is HAAE. If there is a trace in your ohana feel free to give me a email. Hope to here from you folks soon about the ohana Much Mahalo's A Hui Hou Lavaina Hewahinenonoheameakalokomaikaiaheahanohano Kekahuna-Hoaeae |
| | March 23, 2004 02:14:55 (GMT Time) |

| | |
| --- | --- |
| Name: | Billy |
| Location: | Bacolod, Negros Occidental, The Philippines |
| Comments: | I have a "Limsiaco" friend! |
| | March 24, 2004 06:48:43 (GMT Time) |
| | |

| | |
| --- | --- |
| Name: | Christina Moore Hughes |
| Location: | Tacoma Washington |
| Comments: | Nice Site |
| | March 25, 2004 16:25:24 (GMT Time) |
| | |

| | |
| --- | --- |
| Name: | Andrew Telia Piimauna III |
| Location: | Springboro, Ohio |
| Comments: | This is a very nice website. Keep up the good work! Could you tell me, if there will be another Piimauna reunion in the coming future? |
| | March 30, 2004 14:24:02 (GMT Time) |

| | |
| --- | --- |
| Name: | OL Jugoz |
| Location: | Do you know the way to San Jose |
| Comments: | Aloha. Luv the website on Aunty Angelita and the family info and photos. It is so amazing to finally have closure on our Jugoz Ohana. Words cannot express what I feel deep down in my heart. It is so Overwhelming. God's timing is so perfect and your comment:Grampa,Dad, Aunty and Sister are rejoicing in heaven just as we are too!! To God be the glory! |
| | March 30, 2004 23:28:46 (GMT Time) |

| | |
| --- | --- |
| Name: | Leilani Chung |
| Location: | Las Vegas, NV |
| Comments: | Aloha! So glad to see some history on the Makekau family. My grandmother was Daisy Makekau, daughter of Raymond Makekau, who was the son of Keliionuuanu Makekau and Mele Kahiwa. My grandmother married Edward W. Rosehill, Sr. I would appreciate any info on our ohana. |
| | April 2, 2004 23:08:58 (GMT Time) |

| | |
| --- | --- |
| Name: | O. Healani Trembath |
| Location: | Lihue, Kauai, HI |
| Comments: | So maika'i you folks for doing this. I'm still getting my hale in order and would love to do something like this...to dream... Mahalo for your excellent work. I just niele. Opunui and Kapule are my ohana among others... |
| | April 4, 2004 14:29:15 (GMT Time) |

Name:
Suzanne Giles
Location:
San Diego, CA
Comments:
looking for info on walter and mary Hoopii and the kanoho family of maui
March 11, 2004 13:47:37 (GMT Time)
Reply:
Suzanne,
Our Hoopii was the son of Nohua from Kaupo. There are more Hoopii families from different patriarchs. One is Hoopii Son of Kekahuna, and another is Hoopii son of Naniho both originally from Peahi.

Name:
Thomas Kaaiai Jr.
Location:
Kaaawa, Oahu
Comments:
The Sol Hoopii in our family is the steel guitar player that passed away in Seattle Washington in 1953. His full name is Sol Hoopii Kaaiai, but he dropped the Kaaiai for as an entertainer. I am told by my mom that we are related but I have yet to make the genealogy connection. I shall show this to mom and get back to you. Aloha,
March 12, 2004 00:22:14 (GMT Time)
Reply:
Thomas,
I'm told this Hoopii ohana was originally from Kauai.

Name:
Janice Herrick
Location:
Pukalani, Maui
Comments:
My mother is Anadacia Leimomi Hoopii Masuda. My mom is the youngest of the siblings. Your great grandmother Anastacia Hoopii Sithar is my aunty Annie. Please email me, I'd like to touch bases. Great site!
March 19, 2004 04:17:00 (GMT Time)
Reply:
Aunty Janice,
Although we've never met you, I'm familiar with your Mom & Dad. You & my mom are 1st cousins.

Name:
David Stannard
Location:
He`eia
Comments:
Aloha. Terrific website. I am writing a book on the so-called Massie Case (you have an article of mine posted on your site) and, although the book will be finished in a couple of months, I'm still seeking information on Joseph Kahahawai and/or his family. A terrible tragedy befell them--and, of course, Joe was completely innocent--but personal info has been hard to come by. Also, does anyone possibly have photographs of him or of the family from that time that they'd be willing to share? Thus far, the only photo of Joe that I can find is his police mug shot, and I'd like to use something more flattering. Any other info will be most appreciated too. (By the way, there may be an error in something on your site. You list John Kahahawai as Joe's "younger brother" and have him getting remarried in 1917. But Joe was born in 1910 . . . so it's difficult to see how his younger brother--who would have to have been less than 7 years old in 1917--could be getting remarried at that time.
April 6, 2004 22:53:34 (GMT Time)
Reply:
David,
Thank you for sharing so much information on the story of Joseph Kahahawai.

Name:
Kane Leimana Makekau
Location:
Atlanta, GA by way of Tacoma, WA
Comments:
I am 12 years old, and I'm just searching for any information on my ancestry. This is how I ran across your web sight. I don't know if this will help me, but I really enjoyed your website. It's very informative.
April 18, 2004 14:45:35 (GMT Time)
Reply:
Kane,
If your Makekau ancestors are from Lahaina Maui we are probably related, it's just a matter of finding out who your Grandparents/Great grandparents were.

Name:
Roselee Bogosian
Location:
Palos Verdes, Calif.
Comments:
I am looking for the grandchildren or anyone related to Sol Hoopii. My dad who is 91 played the steel-guitar with Sol in the 30's and 40's. We are taking my dad to Maui at the end of May and would like to contact relatives of Sol Hoopii. If you have any information that might help me, please let me know as soon as possible. thank you so much Roselee Bogosian
April 20, 2004 06:26:08 (GMT Time)
Reply:
Roselee,
How exciting it would be to meet your family, I beleive Sols' real last name was Kaai'ai and it was shortened to Hoopii as a stage name.